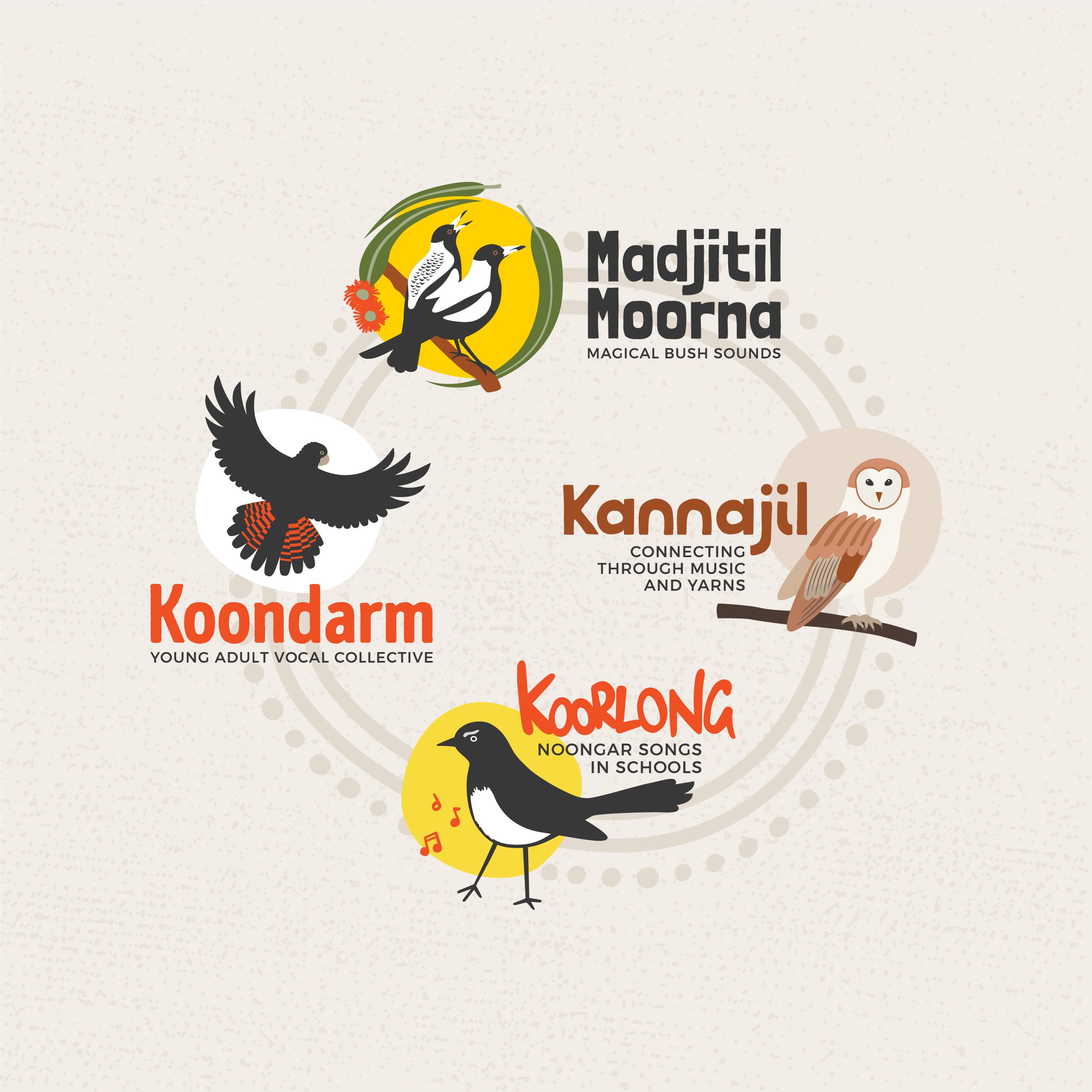 The new branding package, that Jo has been working on with Media on Mars, was unveiled on Monday night with many  'Ooohs' and 'Ahhhs'. 
Kobi was inspired to  suggest local birds to represent each entity of MM, since we started with the two koolbardi on the original logo..…'black and white can be together, free as bush birds on a branch.' 
The karak was chosen for Koondarm - a striking bird for a remarkable 'young adult vocal collective.' 
The djidi-djidi (willy wagtail, mischief bird) seemed appropriate for Koorlong and last year Bella Steadman drew a delightful logo which has been modified a little to sit with its mates in this circle. 
You will see the yoowitj represents Kannajil (in truth). What better bird for community singing and yarning sessions! 
Huge thanks to Ute and Sean at Media on Mars for their close attention to detail, to get our birds looking right for the jobs! We hope you feel proud of new branding for MM.