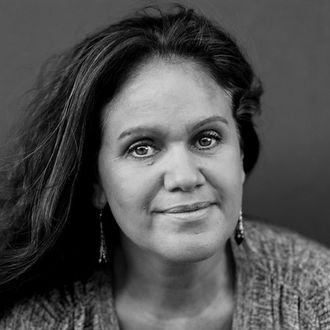 Della Rae Morrison
Singer/Songwriter and leader of Madjitil Moorna
Della Rae Morrison is a Bibbulmun woman of the Nyoongar Nation of the South West of Western Australia. Della has been in the Arts professionally for 30 years, beginning her career in Jimmy Chi's musical Bran Nue Dae in 1989. She played Mrs Egg in the Channel 9 TV series 'Lockie Leonard', Is a WAMI award winning songwriter and WA NAIDOC Artist of the year, and she has performed in theatre productions across WA and nationally.
As co-founder of Madjitil Moorna in 2006, Della has had a huge influence on the inclusive culture of the choir as well as the songs they sing, including her originals. She is much loved and appreciated for her gentle wisdom - by singers and audiences alike.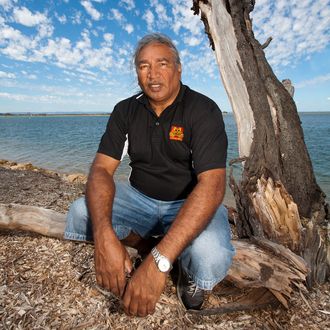 George Walley
Singer/Songwriter and guest leader of Madjitil Moorna
George Walley is a Noongar from the Bindjareb Territory, born in Pinjarra WA.
He has taught in primary schools in the Kimberley and metro area and also lectured at Murdoch University. He currently manages an Aboriginal Health Centre.

George is connected with the land and his people and works as a consultant for native title, heritage research, community consultation and cross-cultural awareness. Through his business Mandjoorgoordap Dreaming - Mandurah Aboriginal Cultural Experience, he shares culture through stories and songs, on country.

An award-winning singer-songwriter playing guitar, George performs at festivals and community events. He sees Madjitil Moorna as a way to live reconciliation through music.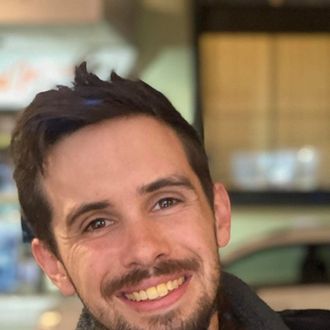 Kobi Morrison
Guitarist and leader of Madjtil Moorna
Kobi Morrison has been part of Madjitil Moorna since he was a child as his mother Della Rae Morrison was co-founding Music Director in 2006. Picking up the guitar at 14, Kobi immediately fell for the instrument and began writing songs.
In 2011 Kobi started accompanying the choir on guitar. In 2015 he began presenting workshops in schools as part of the Noongar Songs in Schools program (Koorlong). He is a natural when working with kids and loves to share the language and culture of his Bibbulmun Noongar ancestors.  
In 2018 he began leading regular Noongar song workshops in the community (Kannajil - in truth), supported by Madjitil Moorna. With growing interest in language and our shared history in the community, these workshops are proving very popular. Kobi's gentle style helps people to come to terms with what has gone before. Songs help in the healing process.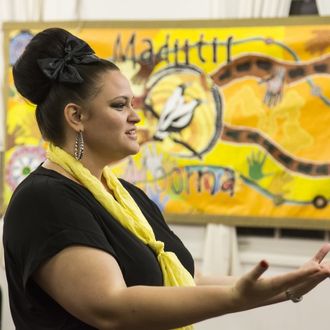 Candice Lloyd
Singer/Songwriter, marketing and past Madjtil Moorna Leader
Candice Lloyd grew up with a passion for music and performance. At the age of 14 she recorded her first R&B single with the ARIA Award winning co-writer and Producer Audius Mtawarira. At the age of 16 and with no experience of Music Business, she enrolled at Abmusic College for 2003. Through out her years studying, Candice jammed and performed with college bands playing Bass, Drums, Guitar and Vocals. At the age of 17 she toured to Adelaide and Melbourne with some of WA's most valued Indigenous musicians as part of the 'Chocolate Martini' Foxtel's NITV series. Since then she has recorded backing vocals for artists and bands.

Candice also has a passion for helping other Indigenous Artists who want to for fill their dreams in music. That's when she decided to teach at Abmusic College in 2007.

In 2008 she started an Indigenous Female vocal group named "Moana Dreaming" who have been very successful with 62 gigs, 3 tours including workshops to date. In May 2009 Candice received 2 awards at the WA TOO SOLID Music Awards for female artist of the year and over all Gold and Solid Artist of the year. 2011 Candice was selected in Australia to compete in the world singers competition 'The Crimea Music Fest' held in Yalta/Ukraine which was broadcast to millions across Europe.

Most recently she has been manager and director of the highly successful and nationally renowned, The Merindas. Their move to Melbourne in early 2018 has been very successful. Unfortunately this means Candice's involvement with Madjitil Moorna is reduced but we look forward to her guest appearances!

Candice's confidence and success continue to help and inspire her students and colleagues as well as singers and emerging performers with Madjitil Moorna Choir.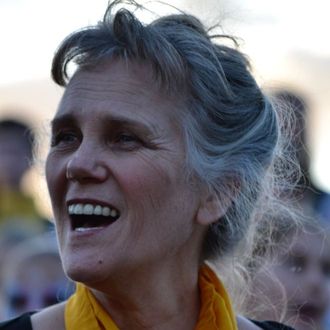 Jo Randell
Choir Co-Founder

In 2006 Jo took up the idea for an all-inclusive group singing only Aboriginal and TSI songs led by Aboriginal musicians. This led to Madjitil Moorna, Singers of Aboriginal Songs and an extraordinarily rich journey – musically, emotionally and spiritually. Jo is really happy that so many people, Aboriginal and non-Aboriginal, have been touched by this choir that sings for better understanding between all of us as Australians.

Awards:
Reconciliation Award - Music in Communities
Stella Giles Award, Soroptimists International, awarded to Joanna with special reference to coordinating Madjitil Moorna Choir's five year Halls Creek Project.
Oder of Australia Medal 2020 For service to the community through music.