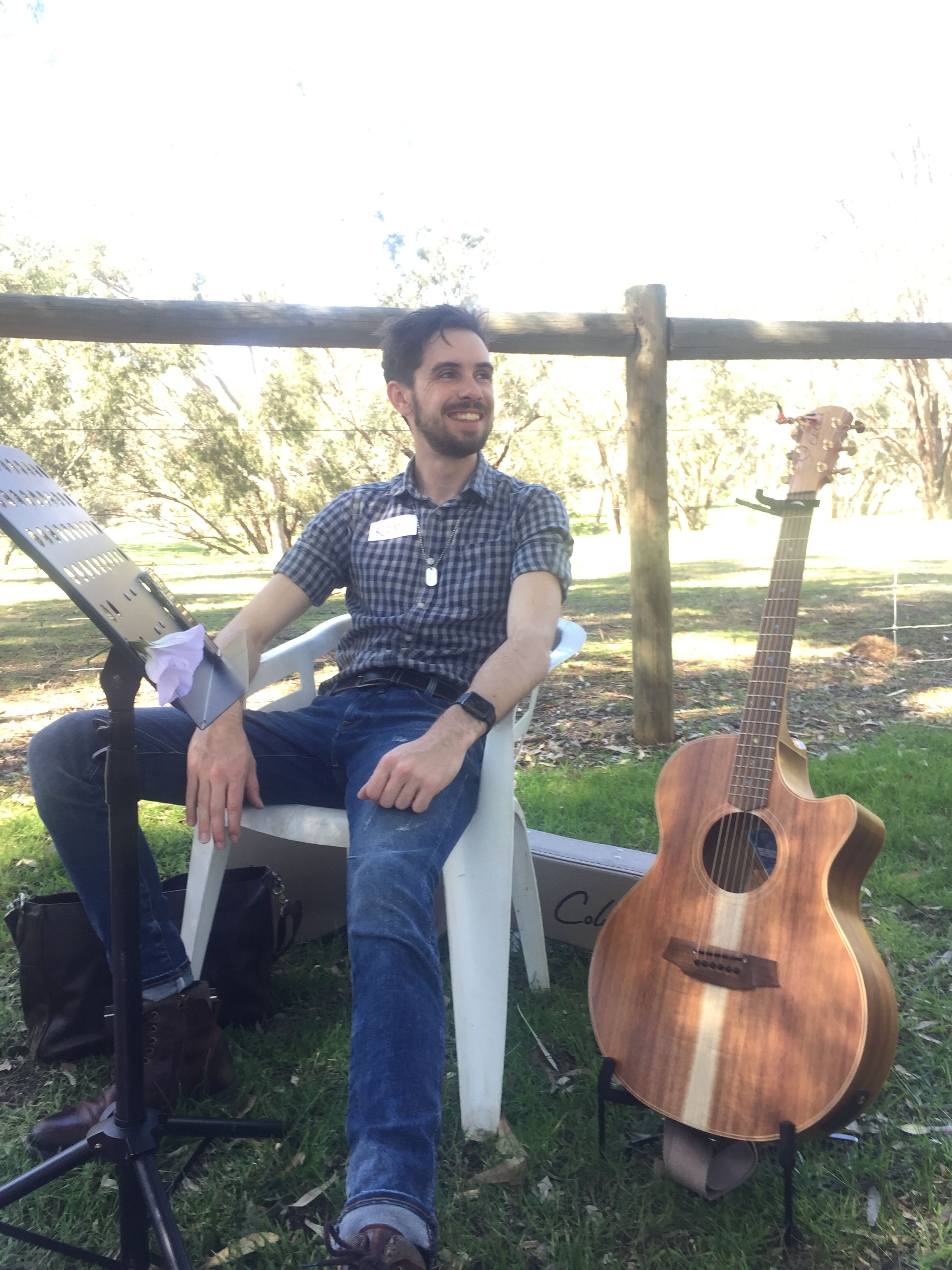 Our Kobi Arthur Morrison has been nominated for the YACWA - The Mission Australia Cultural Endeavours Award 2019! This award recognises young people who have overcome disadvantage and/or made a significant contribution to the community through a cultural endeavour, including drama, visual arts, digital and/or technology, dance, debating, literary pursuits or music.
Madjitil Moorna Coordinator, Jo Randell, penned this letter of support for consideration by the Board of Selectors.
"When Kobi was 11 years old, he sometimes came to choir practice with his mother Della Rae Morrison.
The choir is Madjitil Moorna – Singers of Aboriginal Songs – a unique community choir for all ages and abilities, led 
by Aboriginal performers. Della Rae was a founding Music Director and I 
coordinated the project for Zig Zag Community Arts, Kalamunda. In 2011 
the choir became incorporated and in 2014, Madjitil Moorna Inc gained 
Deductible Gift Recipient status. 
By the time Kobi was 15, he had fallen in love with the guitar and was 
learning how to accompany the choir's songs, by watching George Walley, 
much-loved Noongar songwriter, performer and choir leader. He gradually 
gained skill and confidence and in 2014 Madjitil Moorna began to pay him 
very modestly, to accompany rehearsals and performances. He also began 
writing his own beautiful songs. 
Kobi always had big dreams. He could see that the choir was not only 
enriching the lives of the singers of all abilities and backgrounds but also 
shaping attitudes and building understanding amongst audiences across 
WA, through the songs and shared experiences. He dreamt of starting his 
own 'offspring' choir, for young people. With a friend, in 2016, he began 
what has become Koondarm (The Dreaming) Choir. Adopting the same ethos 
as Madjitil Moorna*, young people from all backgrounds and abilities are 
welcome to join rehearsals and when ready, to perform. 
(*See the Objectives of Madjitil Moorna on a separate page.) 
Koondarm Choir is much-loved, performing at festivals and events, singing 
songs from Madjitil Moorna's repertoire - often with very creative adaptation 
and Noongar translation – and some of Kobi's own beautiful songs."
Your MM moort are right behind you Kobi! In our eyes you've already won.