Sorry Day 2018 
Kaya,  
On Saturday 26th May 2018 when we sing the Sorry Song at Yagan Square, we will be remembering and celebrating Sorry Day. Sorry Day came out of the 'Bringing Them Home' report which was tabled in Federal Parliament in 1997. It was a report into the generations of Stolen people from Aboriginal families. This inspired songwriter Kerry Fletcher write the Sorry Song to encourage us to say 'sorry to the people from this land'.  
In 2008, Prime Minster Kevin Rudd, said a historic 'sorry' to the people for what the Australian government and colonists had done to them by purposely breaking up their families. Kerry added another verse to the Sorry Song to reflect the national apology. Madjitil Moorna choir sings this song every year on Sorry Day, May 26th.  
The Kimberley Stolen Generations Aboriginal Corporation has chosen the purple desert hibiscus as symbol for Sorry Day due to the resilience of the stolen people. Like a flower that can bloom in tough situations, the survivors of the trauma are growing strong and improving understanding and wellbeing for their children and others.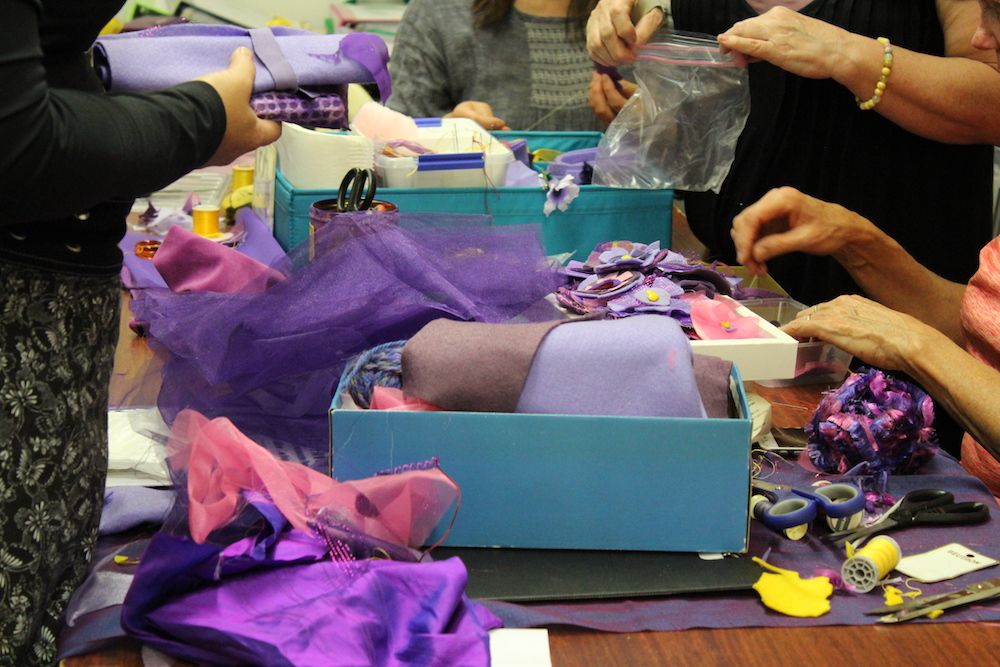 Members of Madjitil Moorna making Sorry Day Flowers before choir rehearsal on Monday 
We are happy to be part of this reconciliation and love to share the message with the community through the arts. We sing and make fabric flowers as a memento. We enjoy learning from Aboriginal people, when they share their stories with us on Monday nights at rehearsals.  
Boordawan,  
Therese Duirs 
If you'd like to make your own Sorry Day flowers, click here to download our tutorial.